Each week I spend about twenty-five hours writing this blog. In more than nine years of blogging, I've only taken one short break. It's time for another. Having finished my Hebrews series, I'll now share some wonderful content by writers with whom I'm acquainted. I guarantee you'll enjoy their work. I know and interact with some of the best writers and bloggers! As soon as I'm able, I'll be back in my seat, writing again.
This little typewriter will introduce each awesome writer!
Hannah Anderson
I followed Hannah Anderson on Twitter (@sometimesalight) recently because of her unique voice and her witty comments. In the wee hours, I was delighted to come across this upcoming work of hers as described by another British writer. Be blessed by these poetic words.
He Cares, So He Cuts
By Andrew Wilson | Wednesday, 7 October 2020
"Here's one more excerpt from Hannah Anderson's beautiful new book (coming out in February), Turning of Days. You can pre-order it here. It's a joy to read: CLICK HERE.
Andrew Wilson is the Teaching Pastor at Kings Church London and has degrees in history and theology from Cambridge. I share here from his blog.
Stephen De La Vega
Stephen De La Vega and I have been friends as Christian writers for several years. Stephen writes life-changing group Bible Studies, tested within the Bible studies he himself leads. These studies can be found for purchase on Amazon (pictured below). He also blogs powerful spiritual content and has produced some fantastic teaching videos for children on his podcast HERE.
By day, Stephen is a skilled administrator at The Alameda County Public Health Department (ACPHD) in California and was recently praised for their handling of COVID-19 call volume.
Stephen's Blog & Author Page
From Stephen's Bio:
Stephen has enjoyed teaching biblical truth over the past few decades. He currently leads two separate Bible studies, one at work and the other in a home setting. Some members were well learned and faithful teachers themselves, so Stephen quickly realized that what he knew intellectually was not as important as how the Holy Spirit directed him to lead discussions.​
Stephen believes, "God's Word should be central to every study because it is the unquestionable and authoritative source of truth, and it is reliable to stir and improve the hearts of those who seek Him with humility. Bible studies are God's studies and good leaders allow God to teach through the Holy Spirit." He hopes his books and blog will be used by leaders who let God do the teaching and by Christians with the humility to allow God to lead them.​
Find Stephen's website here: https://www.stephendelavega.com. You can also follow him on his Amazon Author page, where you'll find his Bible Studies (pictured above) and other written work, including a blog feed that will take you directly to all of his writing in one convenient location.
I Had COVID-19
One of Stephen's recent powerful posts, which can be seen below in this picture of his blog post header, is I Had Covid-19, a first person account by a friend of Stephen's. This piece shows firsthand how this virus impacts a person and a family, including the lengthy recovery, read it HERE.
Then scroll down his blog feed and take a look at the rest of Stephen's posts. Learn more about this excellent California writer.
Learn about Stephen DeLaVega @AuthorSDeLaVega, Administrator, Bible Study Author, Podcaster, and Writer of an informative blog. #Amazon #Author: https://www.amazon.com/Stephen-De-La-Vega/. Learn more here:
Click To Tweet
Jessica Brodie
Jessica Brodie is an extremely gifted, high-energy writer, who is a seasoned speaker and frequent contributor to Crosswalk and the United Methodist News Service, among other publications and websites.
Jessica also writes a devotional blog, has a podcast brimming over with uplifting words and encouragement, all while simultaneously preparing a manuscript of contemporary women's fiction, the third in a series.
Steeping Yourself in God's Word
Read Jessica's recent blogpost Steeping Yourself in God's Word HERE.
". . . When we're anxious, worried, troubled, or stressed, we often make the mistake of going through the motions when it comes to our faith practices. We might pray, but it's a shortened version. We might read the Bible, but perhaps only a chapter without taking the time to meditate on what we've read or go deeper into the message. Our negative thoughts swirl…"
Armor of God
Jessica is also the voice of Armor of God Coffee, great coffee and superb content, spreading the gospel, one sip at a time. Find Armour of God here.
Meet @JessicaJBrodie, #Podcaster, #Author, #writer on numerous platforms, novelist, and one of the most upbeat and enthusiastic writers I know. And, oh yes! Don't miss the coffee! @ArmorCoffee
Click To Tweet
Shining the Light Blog and Podcast
Find out more about Jessica HERE. You'll discover her many impressive accomplishments, a few detailed below. Also, take a look at all things Jessica HERE.
Jessica has written several novels and is actively seeking publication through her agent Bob Hostetler of The Steve Laube Agency. Her novel The Memory Garden won the 2018 Genesis contest for Contemporary Fiction from American Christian Fiction Writers, and her novel Tangled Roots won a third place Foundation Award in Contemporary Romance at the Blue Ridge Mountains Christian Writers Conference in 2019.
In addition, Jessica has served since 2010 as the editor of the South Carolina United Methodist Advocate, the oldest newspaper in Methodism. The Advocate has won 115 journalism awards during her tenure and is one of the most respected religious publications in the nation.
Listen in to Jessica's podcast right here, where Jessica is Shining the Light with uplifting and to-the-point podcasts that will encourage you.
Melissa Henderson
Award winning author Melissa Henderson is a gifted storyteller, who has written a delightful children's book called Licky the Lizard, which can be purchased on Amazon, click here. I highly recommend!
Licky the Lizard
"In Licky The Lizard, Melissa offers parents, teachers, grandparents, and educators a tale that teaches young children a simple, yet important message: There is no need to fear any of God's creatures because we are all created by Him – He Loves us all."
Buy a copy for your kids or grandkids HERE.
Melissa writes inspirational messages sometimes laced with a bit of humor. With stories in books, magazines, devotionals and articles, Melissa hopes to encourage readers.
The Hendersons are known for their storytelling. Their family motto is: "There's always a story with the Hendersons." Melissa finds story ideas from her interactions with her grandchildren and their family's many life events that bring laughter.
Melissa writes a monthly post for Seriously Write and is also affiliated with Word Weavers, CBN, ACFW, and NetGalley.
The Leaning Bed of Henderson
One of my favorite stories of Melissa's is The Leaning Bed of Henderson. You can find that story right here, just CLICK HERE. I know you'll love it!
Come and meet author Melissa Henderson, renowned storyteller, for "There's always a story with the Hendersons." The Leaning Bed of Henderson is one of my favorites. Connect with @mimononlife
Click To Tweet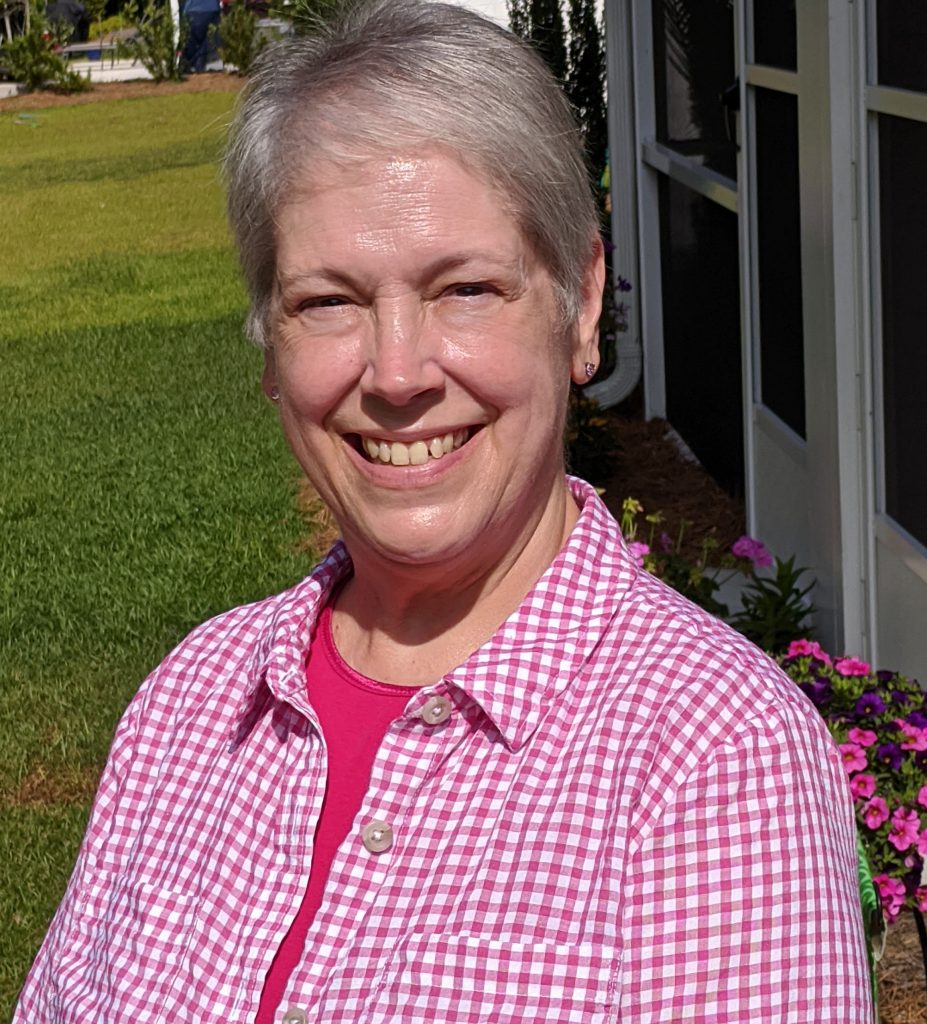 June Foster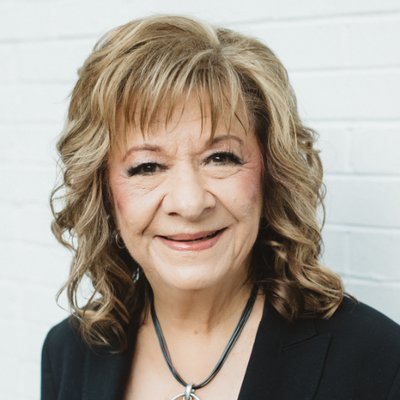 June Foster is a new acquaintance, whom I'm pleased to have met. I've gotten to know her through her blog. She's an award winning author of clean romance about characters who find freedom in their lives by the power of God. She is a member of American Christian Fiction Writers (ACFW). Find June HERE.
Meet June Foster @vjifoster and discover her #writing. An award-winning #Author of #CleanRomance, her characters find freedom in their lives by the power of God. #ACFW member. See her latest novel here:
Click To Tweet
She presents a couple of timely offerings. I think you'll enjoy these.
Gracious Friends are a Gift from God
June's blog post Gracious Friends are a Gift from God will encourage you. "God has blessed us with many gifts, for which I thank Him. One of the most joyful blessings I've received is gracious, loving family members and friends. These are people who are willing to listen without interrupting or turning their attention to something else and who don't speak a negative criticism in every other word they utter to you." Find the rest HERE.
A Kiss Under the Mistletoe
A Kiss Under the Mistletoe is June's newly released Christmas romance. "The men in Noel Kendrick's life have always lied to her. When she accepts her pastor's plea to head the Christmas nativity scene project, she doesn't realize the job requires her to work with Carson Shumate, the handsome youth pastor with midnight blue eyes. Despite her efforts to keep her emotional distance, she falls hard after a kiss under the mistletoe."
Find the story on Amazon HERE.
Tune in next week for more awesome writers. I know you'll enjoy their writing and their Christian outlook.